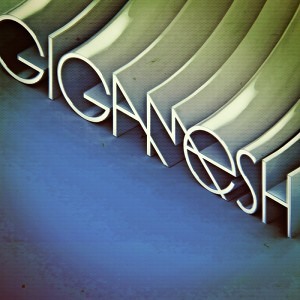 It seems Minneapolis born producer and DJ Giagmesh has been a busy boy of late.
He has a new EP out October 4th titled 'When You're Dancing', but until then we've got a taster in the form of a remix from non other than the 'Remix Artist Collective' or RAC.
Gigamesh - When You're Dancing (RAC Remix)
by
GIGAMESH
Don't go away just yet though, because whilst others have been remixing Gigamesh, he's been busy at work doing the same to Katy B. With quite possibly the most surprisingly good remix I've heard in a while.
1 minute 16 seconds has perhaps been my favorite moment of the whole day.
Katy B - Lights On (Gigamesh Remix)
by
GIGAMESH
www.soundcloud.com/gigamesh
www.twitter.com/gigamesh
http://www.facebook.com/Gigamesh.Music?sk=info
http://www.gigameshmusic.com