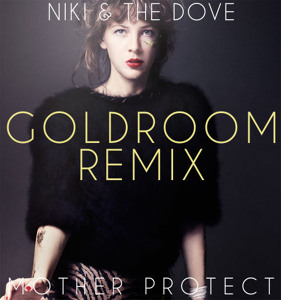 This is one of those remixes that has done really well in the blogosphere, partly because Niki & The Dove are so bloody amazing, but also because of the slightly 'chillwave' nature of the remix.
Only slightly though, its still got a good old thump to it.
Same amazing voice, but ready to be slipped into a dance floor near you.
Niki & The Dove - Mother Protect (Goldroom Remix)
by
Goldroom